project overview

OMR i5 City is a residential plots with the unit size varying from 653 to 1022 square feet. The total number of units available are 26. They are in close proximity to various amenities such as educational institutions, grocery stores, health care centers and many more.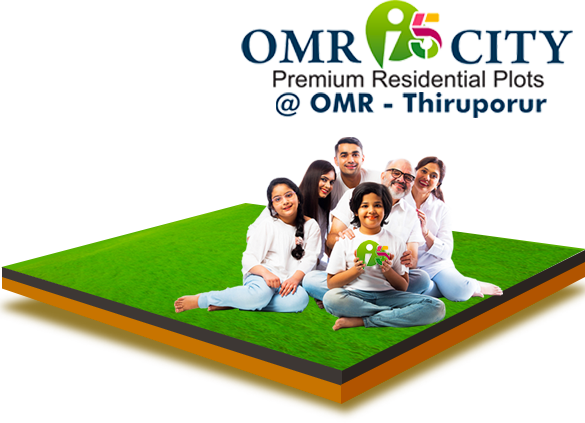 Internal Growth Drivers

Pollution Free Layout

40ft / 23 ft Tar Road

Near to State Highway

Portable Water in 30 Ft

Residential Area
Near by

Ever Green Matriculation School
Gurudev Matriculation School
Kidzee School
Billabong International School
JagannathVidyalaya School
SSN Engineering College& University
SMK Fomra Polytechnique
Hindustan University
AVIT University
Sri SathyaSai Medical college
Sai University
Near to state highway
Nearby 200ft state highway road
15 mins drive from kelambakkam
Railway link ECR to Pondichery - Kanyakumari Coastal Track
Kovalam
ECR(MGM, VGP, Mutthukad etc.,)
MArina Shopping Mall
Mahabaliburam
Upcoming Wonderla theme park
1450 Acres Japanese Township - 10 mins
750 Acres Siruseri IT Coridor - 20 mins
Paiyanur Film City -15 mins
Chengalpet - 20 mins
Proposal railway station at Tiruporur - 5 mins
Tidel Park - 40 mins
1500 Acres Mahindra World city - 30 mins
LOCATION

WANT TO BOOK A SITE VISIT?